It's day 2 of the Lilac Lane new website launch party! We are all about girls dress patterns and fun accessories! Don't worry, you haven't missed out on anything yet! But today, we are sharing Audrielle's favorite patterns. Audrielle is the assistant at Lilac Lane. She is absolutely awesome at keeping Melissa in line, on track, and sane.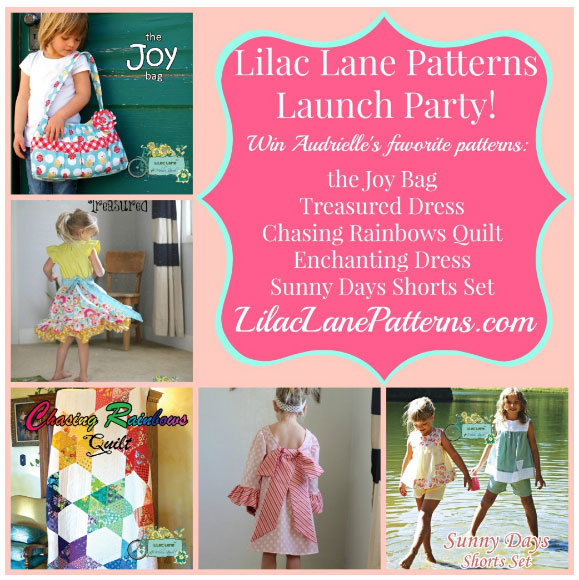 You can enter to win these patterns below. This giveaway is for today only and the winner will be drawn tomorrow morning. You can also still enter our gigantic giveaway for all 50 Lilac Lane patterns. That giveaway is listed below as well.
But first, make sure to visit Sew Mama Sew today. Melissa wrote an article about different types of velvet and how to sew with them. The article will have you all ready to get sewing with that luxurious fabric.
OK, so to enter our giveaway for Audrielle's favorite patterns, you just need to share our photo for today on Audrielle's favorite social media, Pinterest.
AND to enter our giveaway for ALL 50 LILAC LANE PATTERNS, enter here:
Have fun! And thanks so much for being such loyal fans.
But I will sing of your strength, in the morning I will sing of your love; for you are my fortress, my refuge in times of trouble.